Patrizia's of Woodlawn
4358 Katonah Ave, Bronx, NY 10470
Order now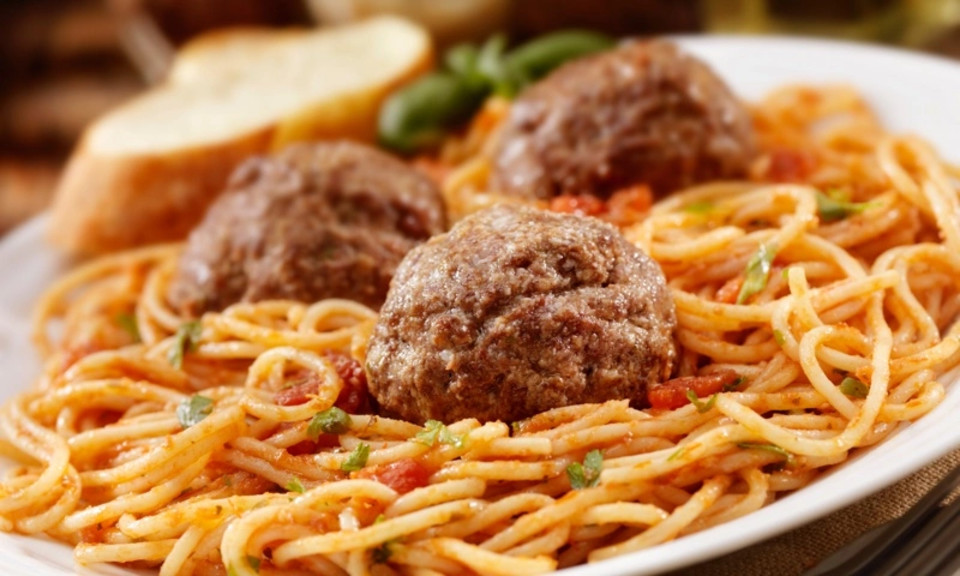 Yvonne
The food was worth the wait! The delivery was over an hour late so I called the restaurant and was told it was really busy. I took this casually because I know its Saturday night. Anyway the delivery finally came and it was so nicely wrapped. Nothing spilled, etc. I got a lot of good food which I can eat a second night and it was DELICIOUS!!!!! The broccoli rabe was so nicely made and the chicken too. They give lots of fresh bread and extra!!!! Definitely ordering from them again!!!!!

Even the delivery guy was nice!!!!!
Matthew
Deliveries are often quicker than advertised which is great. I got the linguini fra diavolo (linguini with calamari in a spicy gravy). I've ordered this dish in the restaurant and to be delivered and it's great each time with calamari that's perfectly cooked. It also came with fresh baked bread and a side salad.

Additional points about eating in the restaurant. The staff is very friendly and the manager and owners come around to see if you're happy.
Bradley
I've been enjoying food from this place for a few years now & have never been disappointed. Their delivery time is usually pretty good, but if you're ordering at a busy time like Friday or Saturday night; it'll be good to be patient. They have a fantastic seasoning blend with all their food, which leads me to; if you prefer bland stuff like 5 year olds do, you should focus on the kids menu.
Summer
This is my partner and Is favorite places to order food. Weve tried a wide range of menu items, from the rigatoni alla vodka to the pizza. Every time each item has been delicious and the service incredible! They give you focaccia bread with your order, and a lot of the entries come with salads. I cant recommend this restaurant, or the cannolis, enough.
Paul
The driver was courteous and so was the guy who answered the phone. After making a slight mistake reading the order, the guy who answered the phone made things right at light speed. I'll definitely be ordering from here again!
Jessica
Linguine con vongole was delicious! Light garlic and oil flavor, though the linguine was a little over cooked. Flavor was great so it didn't really matter. Kid's size spaghetti and meatball (comes with one) was a large portion and my daughter loved it! Really enjoyed it.
Anthony
Everything I have from this place has been phenomenal! Delivery is always punctual and correct. Even dishes that I normally would not like from other places I have found to like from here.
Besfort
The lamb chops were perfectly cooked and potato croquettes were delicious.
The delivery took a little longer than expected but probably they were busy so that is understandable.
Melissa
I constantly order from here and each time they deliver in a timely manner and my order is always so delicious. I always recommend them to friends.
Amina
The Alfredo was amazing. The margarita pizza was very dry. Didnt like it much but I will be coming back for the pasta
About us
Dinner, Italian, Lunch Specials, Pasta, Pizza
Today

Delivery: 11:00 AM - 10:45 PM

Takeout: 11:00 AM - 10:45 PM

Delivery

Monday:

11:00 AM - 10:45 PM

Tuesday:

11:00 AM - 10:45 PM

Wednesday:

11:00 AM - 10:45 PM

Thursday:

11:00 AM - 10:45 PM

Friday:

11:00 AM - 11:45 PM

Saturday:

11:00 AM - 11:45 PM

Sunday:

12:00 PM - 10:45 PM

Takeout

Monday:

11:00 AM - 10:45 PM

Tuesday:

11:00 AM - 10:45 PM

Wednesday:

11:00 AM - 10:45 PM

Thursday:

11:00 AM - 10:45 PM

Friday:

11:00 AM - 11:45 PM

Saturday:

11:00 AM - 11:45 PM

Sunday:

12:00 PM - 10:45 PM
When you're in the mood for good times and great cuisine, be sure to check us out! Our Restaurant Is located in one of the area's most pleasant settings and is known for its delightful staff and superb cuisine. The menu features a wide array of great selections, made from only the freshest and highest quality ingredients, with something sure to please every member of your group. We have established ourselves as one of the area's favorite culinary destinations and are sure to offer you a pleasant and unique dining experience every time you visit. Stop in soon!